Cyprus is a middle eastern country best known as the jewel of the Mediterranean and the birthplace of the ancient Goddess of love and beauty Aphrodite. Not only the fascination of the history and culture of the country but also the clear blue sea, endless stretch of golden beaches, secluded bays, and rocky coves pull visitors towards the island country. With natural beauty and history, tourists get attracted to the wild nightlife in Cyprus each year. Anyone who enters this isle may be certain of experiencing delight for all time. There are too many bars and nightclubs in every town, which guarantees that your stay there will be unforgettable.
Cyprus is a beautiful country in the heart of the Anatolian Peninsula in the eastern Mediterranean Sea. The country is famous for many things from ancient times of Greek Gods and Goddesses to the history related to the connection of Cyprus with Greece and Turkey. But for a tourist, Cyprus does not offer only historical sites but also wild and loud nights. One can enjoy the best nightlife in Cyprus as the entertainment seems entirely different. Fun, melody, non-stop dance, soulfully-made food and drinks, a pleasant climate, and funky clubs situated on the seashore are a few things one could ask for from Cyprus nightlife. Scroll our list and relax, chill out or dance the night away, and get ready to have the best time!
Fireworks on a Cruise in Cyprus at night
Live Events at Pissouri amphitheater
Star gazing in Cyprus at night
The Famous Cypriot/Greek night
Paphos (Pafos) strip Clubs and Bars
Cocktails along Paphos Harbour
Fun night on the coral bay strip
Fancy evening at Limassol Marina
Night Diving in Cyprus
1. Fireworks on a Cruise in Cyprus at Night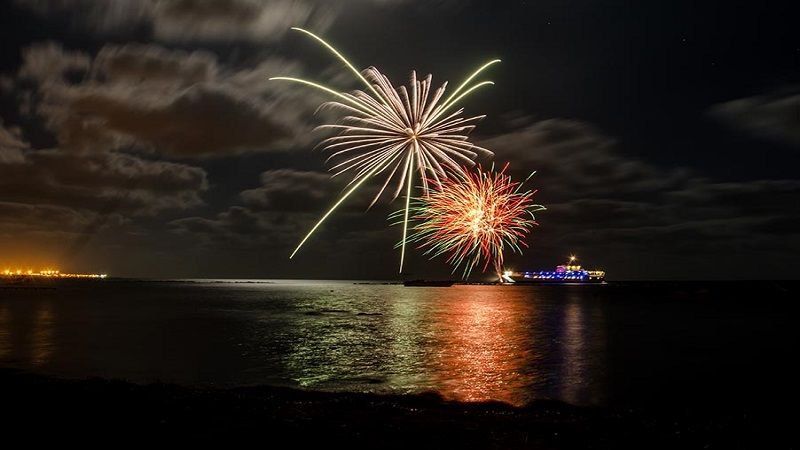 On the Wave Dancer I or on Fireworks Night Cruise, enjoy a midnight dinner cruise with live entertainment and fireworks. While dancers and musicians begin their evening show, you will cruise from Paphos to Eroskipou (Geroskipou). View a dance performance and, once dark, fireworks erupt over the bay from an outstanding vantage position. The crew will then drop anchor for a full-course buffet meal, which will be followed by more music and dance, as well as a fireworks show for you and your other passengers.
2. Live Events at Pissouri Amphitheater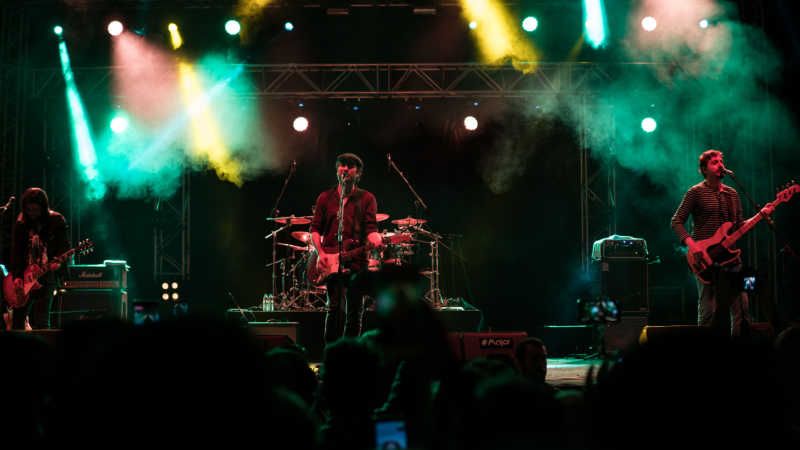 If partying isn't for you, or at least not every night. Pissouri Amphitheatre is a great evening out. They have many different tribute acts that artists perform here. All you need to do is, get tickets for the events taking place here. This place hosts all kinds of events from music to drama to stand-up performances. Come to the Pissouri Amphitheatre to satisfy your hunger for an artistic evening. Several events take place each year at the amphitheater making it the best place to visit in Cyprus to explore while traveling in the country. This year's events are:
3. Star gazing in Cyprus at Xyliatos Dam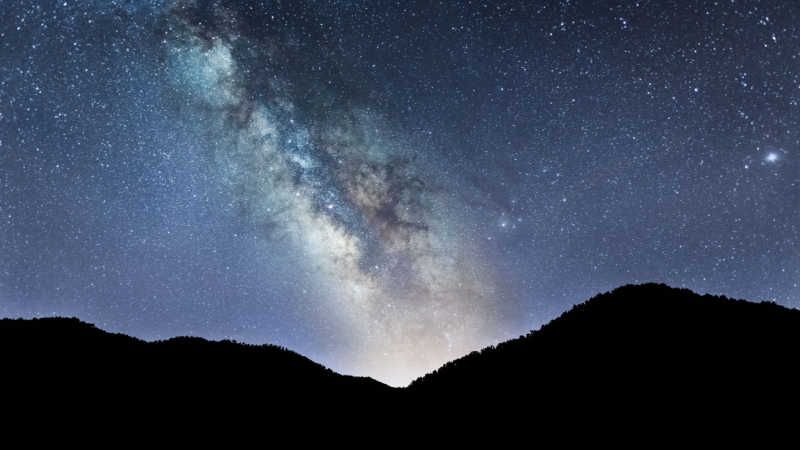 This dam, delimiting an artificial basing at about 700 m elevation, has a picnic area, but the best view can be enjoyed on the dam itself, which is open to vehicles. Drive to the other end of the dam, manage to go too far above the main road, and with no light sources nearby. The sky at the zenith is reasonably dark but the view to the east is plagued by Nicosia's light dome. The conditions at this spot are very similar to those that can be found at the sites in Northern Italy, such as the Northern Apennines or the Aosta Valley. From the dam, witnessing the most stunning night of your life with countless stars will be the best thing to do in Cyprus on your visit.
4. The Famous Cypriot/Greek Night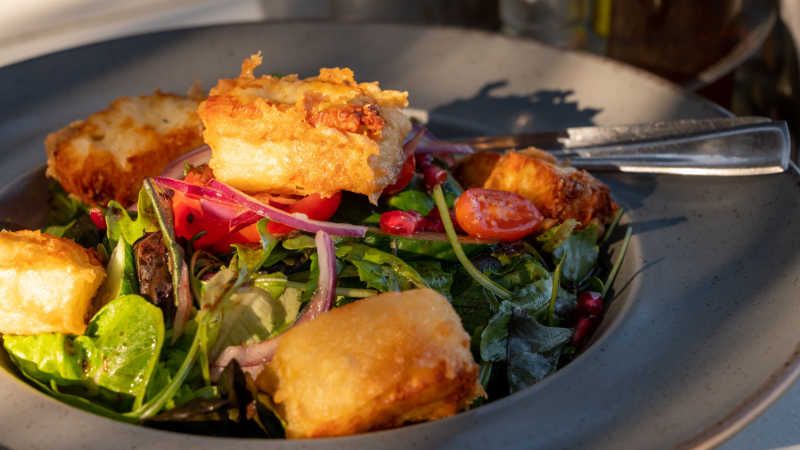 The typical Greek Cypriot nights have to be at the top of your list. You must visit one of these if you visit Cyprus. Especially if you enjoy learning about diverse cultures. Greek nights are lively, cultural, humorous, and energetic events. The majority of them serve traditional Greek cuisine, as well as music and entertainment. The entertainers not only amuse you, but they also get the crowd involved, making it a very enjoyable and participatory experience. These evenings are common in most cities and villages. You can visit them at Pissouri, Coral Bay, and Paphos. You can ask your hotel to recommend the finest place to explore them in your region.
5. Paphos Strip Clubs and Bars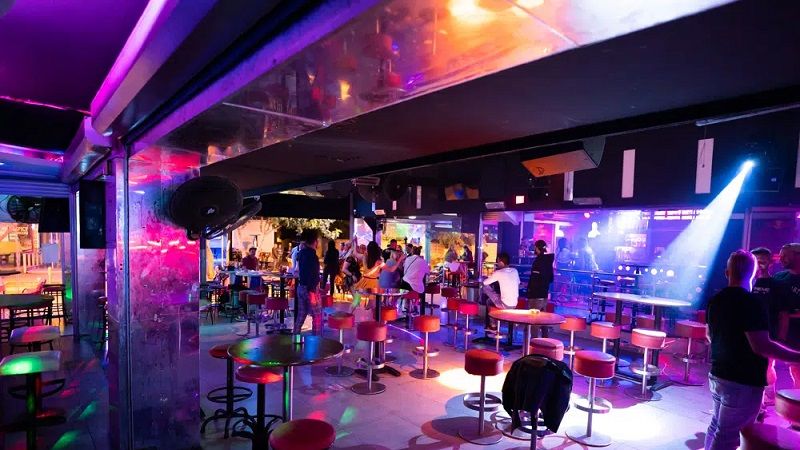 On Paphos stip, you may dance the night away. The strip is typical, with nightclubs, bars, and groups of young travelers! This is, nevertheless, the ideal night for everyone who enjoys a bustling nightlife. Each club and bar have music for all preferences, so you may select the ambiance you wish to enjoy. If you are already in Paphos, that's fantastic! If not, Paphos offers a number of hotels where you may stay for one night and spend a night on the strip. If you are staying someplace other than Paphos, you might take a cab to and from the strip. A must-see at night in Cyprus!
6. Cocktails along Paphos Harbour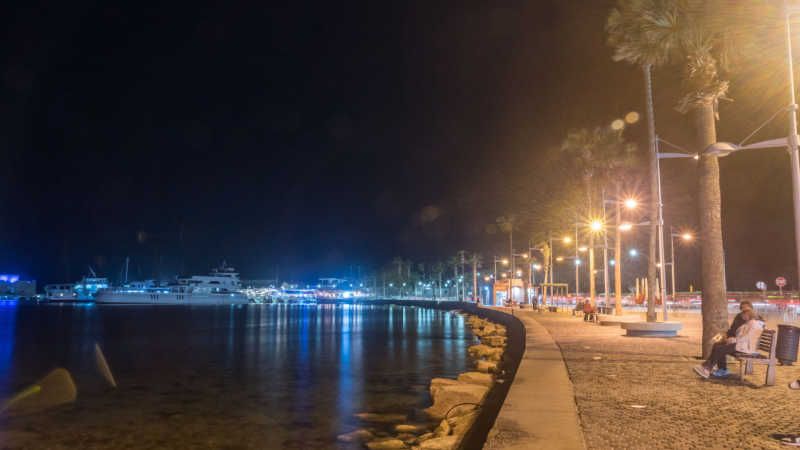 Paphos Harbor is a fantastic yet touristic spot for food and beverages. This is a terrific option for families or those looking for a lovely lunch followed by a quiet drink by the harbor. However, it is just next to the strip, so you can go out afterward. The ideal recipe for those evenings when you simply want to enjoy a peaceful one! Here you can enjoy the best cocktails of your life with your love or your friends. The shots one takes here to celebrate moments in life are meant something to everyone.
7. Fun Night on the Coral Bay Strip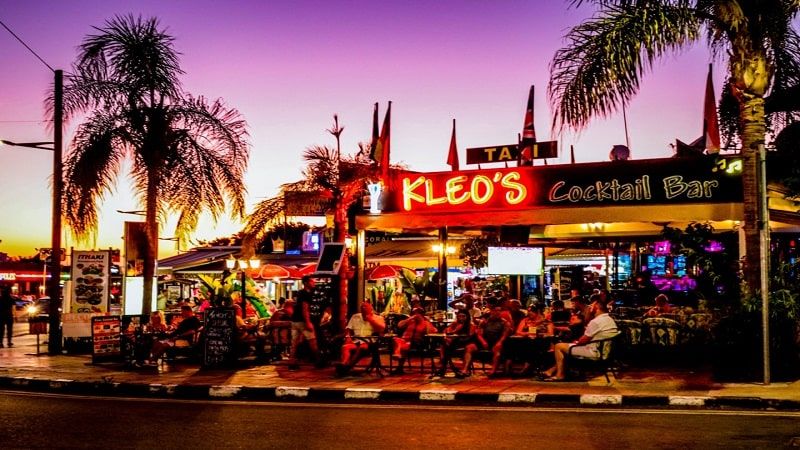 Coral Bay is not distant from Paphos which is a lovely section of Cyprus. If you want to go out at night but don't want to stay up all night, Coral Bay could be the spot for you. Coral Bay has its own strip of pubs and eateries but on a smaller, calmer, and maybe more family-friendly scale. Perfect for cocktails and delicious meals at night in Cyprus. But it's also a short taxi or bus journey to the Paphos strip if you choose to spend one of your nights there, so it's a win-win situation.
8. Fancy evening at Limassol Marina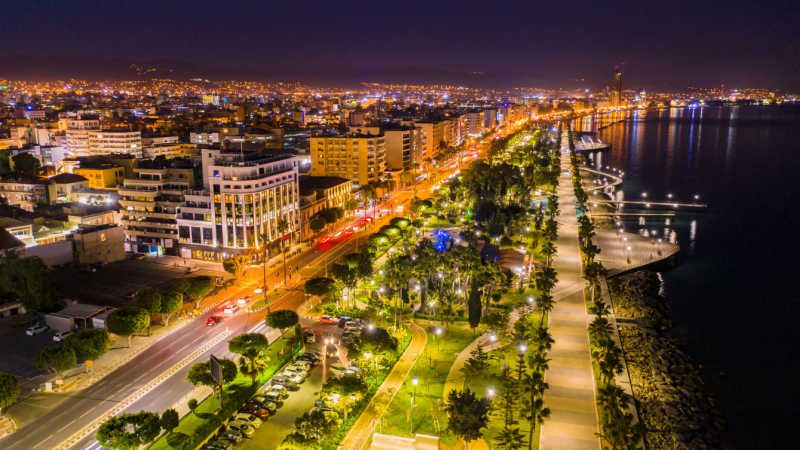 If you want to party, here is the place to go for cocktails, music, and dancing. Limassol's ancient harbor features a variety of restaurants and pubs to enjoy in the early evening, and later in the evening, some of them transform into lively nightclubs in Limassol!
This is ideal if you want to begin the night with some food and beverages before dancing the night away. However, it is also ideal for people who wish to have some wonderful meals and beverages before returning to their hotel before the partying begins. It essentially caters to both the party animals and those who prefer a more relaxed night out. These bars and clubs allow the visitors to spend most wild nights of their lives by providing them best things to do in Limassol.
9. Night Clubs and Pubs in Cyprus
The main club destination in Cyprus is Ayia Napa, which is internationally regarded as one of the ultimate gathering cities; Limassol comes next on the nightlife scale, followed by Paphos, Larnaca, Protaras, and Nicosia. Cyprus night life offers pleasure, melody, nonstop dancing, soulfully prepared cuisine and beverages, a lovely atmosphere, and creative clubs located on the coastline. Best nightclubs in Cyprus stay open until approximately 2 AM, whereas nightclubs in Cyprus remain active until the early hours of the morning.
These are the names of a few nightclubs and bars in Ayia Napa, Limassol, Larnaca, Nicosia, and Paphos:
Blue Moon Bar- Ayia Napa
River Reggae- Ayia Napa
Fantasy Boat Party- Ayia Napa Harbor
Rialto Theatre- Limassol
Castle Club- Ayia Napa
Secrets Freedom- Larnaca
Lush Bar Beach Resto- Larnaca
Tsipouraki Mezedaki- Nicosia
10. Night Diving in Cyprus
Night diving in Cyprus provides a wide choice of wonderful night dives with a diverse range of marine life to observe. All of the marine species that are ordinarily visible during the day go into hiding, while those that are generally hidden during the day come out to eat. The finest night dives in Cyprus to observe the most nocturnal marine life are along the rocky shoreline. Paphos, in particular, has some stunning topography, and with all of the rocky reefs, the dive spots here come alive as the sun sets.
Creatures to see: Common and spotted octopus, cuttlefish, sand eels, slipper lobsters, sea slugs, etc.
After the sun goes down, life in Cyprus shifts from the beaches and malls to the bars and nightclubs. If you are searching for a calm night out with the family or a romantic adventure, Nightlife in Cyprus provides plenty of options to keep you entertained. If you are searching for more active nightlife, you will want to visit Ayia Napa and some of the other locations that have a fantastic selection of clubs and pubs. Paphos also boasts a lively nightlife, with the bulk of pubs and clubs located on or near Bar Street, along the port, and down towards Yeroskipou beach. Else you may always take a lovely, peaceful walk on one of Cyprus's beautiful beaches. Hopefully, you will be able to discover the ideal place for you to enjoy the nightlife in Cyprus by availing yourself of the best Cyprus tour packages.
Book Your Next  Villa Vacation With Confidence!
So these were some of the amazing tips that everyone should keep in mind when it comes to planning a trip.
With privacy, your own pace and the ability to choose your activities, there is no better way to spend the villa holidays in Cyprus. Book your Cyprus vacation now.
Please contact us below and we will be more than happy to assist.
Via: Regency Holidays (no copyright intended). All rights and credits reserved to the respective owner (s).
Related Posts
The confinement in the wake of the pandemic popularized remote working. A…

As we wave goodbye to October's spookiness, it's time to dust off…

Shipwrecks have long captured the human imagination. They are also a draw…